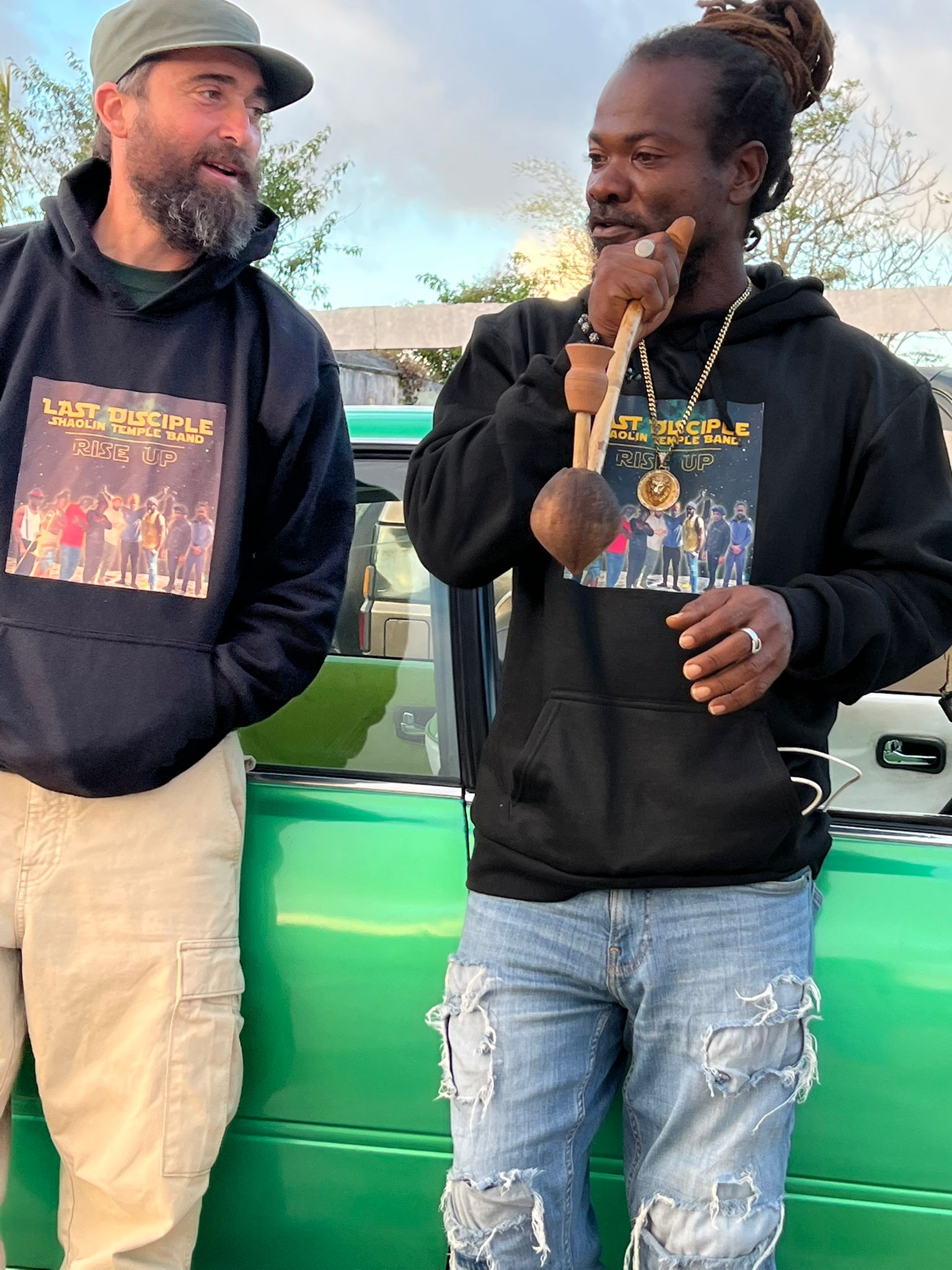 American reggae artist Last Disciple has been on a pilgrimage to Jamaica since the first time he visited there in 2008. Each time he goes to 'yaad', a collaboration results.
His latest is 'Walking on The Moon', a song with drummer/singer Kush McAnuff. It was released in September.
'Walking on The Moon' is the follow-up to  Smoking Kush', a herb song he did with veteran roots singer Linval Thompson and dub poet Meeka Nyota.
Last Disciple, who is from Greenville, South Carolina, has known McAnuff since 2017. The latter played drums on 'Rise Up' , Last Disciple's 2021 album.
"The song wasn't planned at all, we recorded it on a beat by a youth called Ace Gotta Banger at the studio at Kush's dad Winston McAnuff's  house in Christiana (in Manchester parish, Jamaica). Kush went and recorded the chorus spontaneously then told me to go record the rhymes he heard me saying. That's how it happened," he explained. 
Last Disciple has admired Jamaican culture since his youth, listening to copious amounts of roots-reggae.
He believes traveling to Jamaica over the past 15 years has benefitted him musically.
"My strategy with the music is actually unity and RastafarI. Jamaica brought new light to those two things that shines all over the world in a special way, so it was an automatic go-to for Last Disciple's mission," he said. 
Written By Howard Campbell